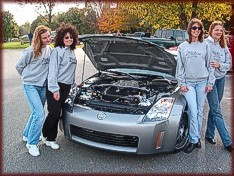 Yep, we're the chickz
who drive Z cars!
Our Z Chickz Web Site
It's whatever you want
it to be! Every member
brings something to give
this site a unique character.
Please share with us the
fun of driving in the Z car
tradition!
Please e-mail your thoughts,
ideas and input for the site
to Tere.
Z Chickz acknowledge the work of

Two Most Recent Articles in the
Z Chickz Garage

---
Shift_paradigms
Shift_chickz
Don't forget to visit the
Forum
Z Chickz recognizes ZCCA
for promoting Zness!


---
Please Help Support the Cure!
Komen Foundation

Donations may also be mailed to:
The Susan G. Komen
Breast Cancer Foundation
P. O. Box 650309
Dallas, TX 75265-0309
An alternative is the Foundation's toll free phone number to donate:
888-888-3317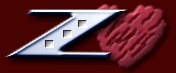 Lust then Love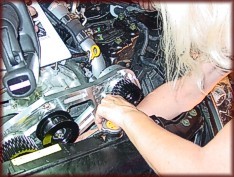 In the Garage
(Yep, it's an ATI ProCharger
intercooled supercharger install)
SEMA works for YOU!